About Us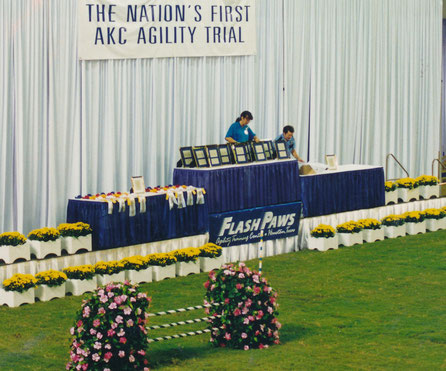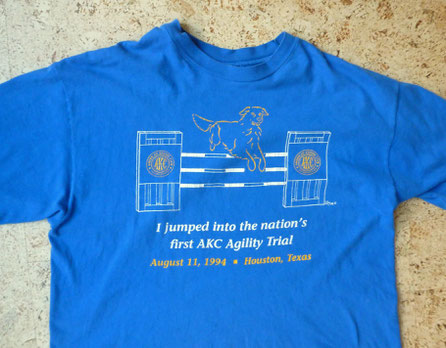 Established in 1989, before the first EVER titling event for any U.S agility organization, FlashPaws Agility Training Center is one of the nation's first, most well-known, and most successful agility training organizations. FlashPaws was the honored host of the nation's very first Agility Trial sanctioned by the American Kennel Club (AKC).
FlashPaws is not a club – we are a private training school with highly skilled instructors and a carefully planned curriculum. Our instructional staff is dedicated to helping our students reach their highest potential in the agility ring, while having a wonderful time with their dogs. (Read the Feature Article "FlashPaws Agility Training Center: An extraordinary place to train" DogSports Magazine, June 2009)

Our staff consists of top-winning masters-level agility trainers/competitors and agility judges, directed by Jane Simmons-Moake, award-winning author of six agility training books and three instructional videos. A popular seminar leader in North America, Europe, South America, and Asia, Jane has also competed internationally as a member of the 1996 and 1997 FCI U.S. World Championship Agility Teams, and was the 20" National Champion at the 2006 AKC Agility Invitational.
FlashPaws is extremely proud of the large number of agility titles earned each year by our students, and by the impressive number of Championship titles earned since the school's inception.
As a FlashPaws student, you will benefit from our regulation competition equipment as well as our special beginning equipment for the safety of dogs that are new to the sport. Our classes are held in a well-lit, outdoor, packed-dirt arena that provides a safe, low-impact jumping surface. What's more, class size is strictly limited to ensure that you will receive individual attention at all levels.
When you arrive for class at FlashPaws you will find all equipment in place and ready for the day's lesson. Students are never asked to set up or move equipment before, during, or after class, so all of your time at FlashPaws is spent in productive training.